Strengthening Families 10-14 with Murray Christian Church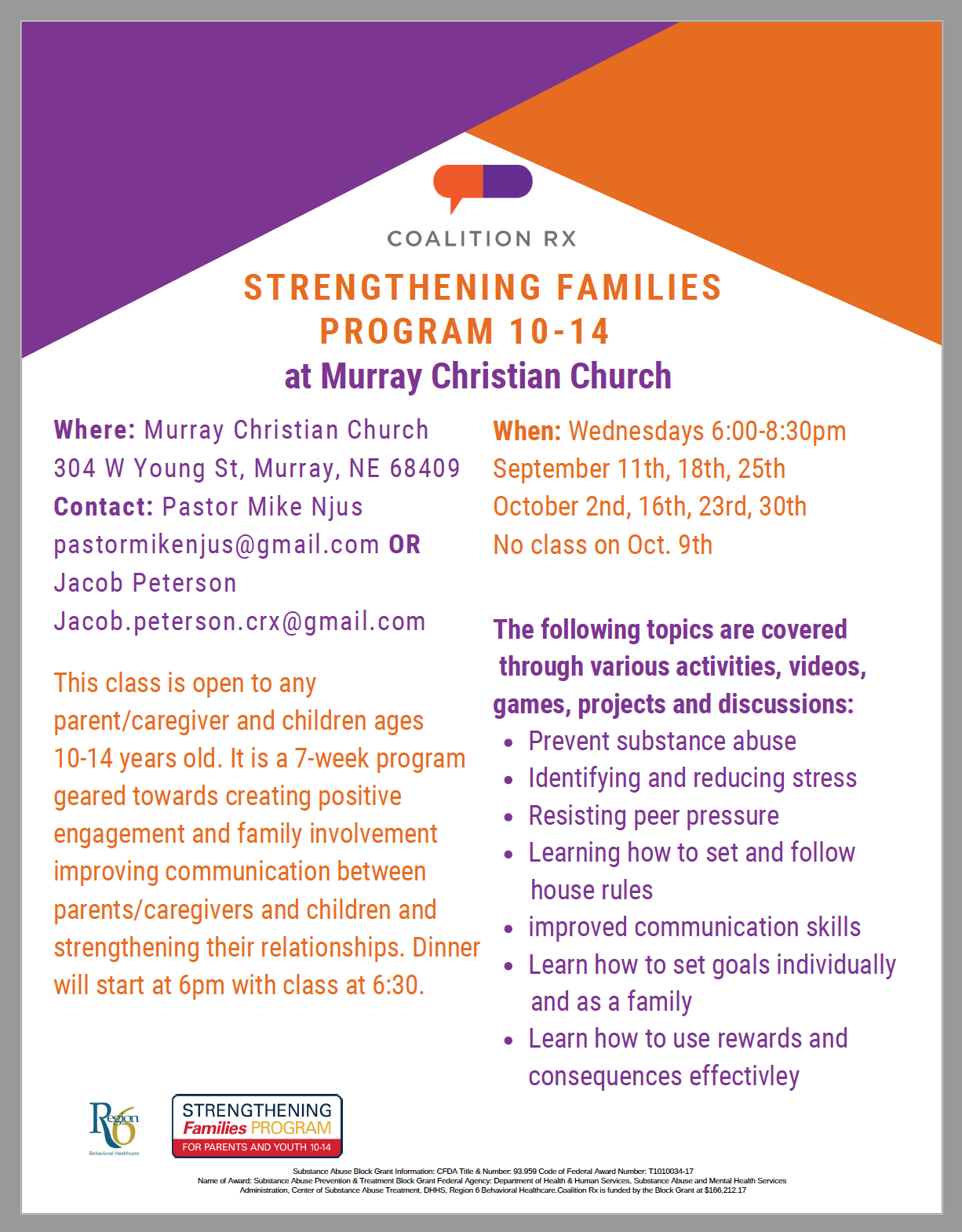 Where: Murray Christian Church
304 W Young St, Murray, NE 68409
Contact: Pastor Mike Njus
pastormikenjus@gmail.com OR
Jacob Peterson
Jacob.peterson.crx@gmail.com class is open to any
parent/caregiver and children ages
10-14 years old. It is a 7-week program
geared towards creating positive
engagement and family involvement
improving communication between
parents/caregivers and children and
strengthening their relationships. Dinner
will start at 6pm with class at 6:30.